CORPORATE GIFTING
Turn any day into Client, Vendor Partner, or Employee Appreciation Day with our sweet gifts and desserts. We are able to customize desserts with your logo as well!
Perfect for promotional launches, thank you gifts, marketing blitzes, catering the launch party, or sealing the deal with a new client.
step 1
Choose your gifts from our menu. Just ask if you don't see something you'd like!
We are able to add your logo or message to a variety of different ways. We can also add marketing materials or custom packaging to your gifts!
step 2
From there we can decide when your order will ship or how it will be delivered.
If you are local and want to pickup, we will make sure the delightful experience is all packaged beautifully. We ship nationwide.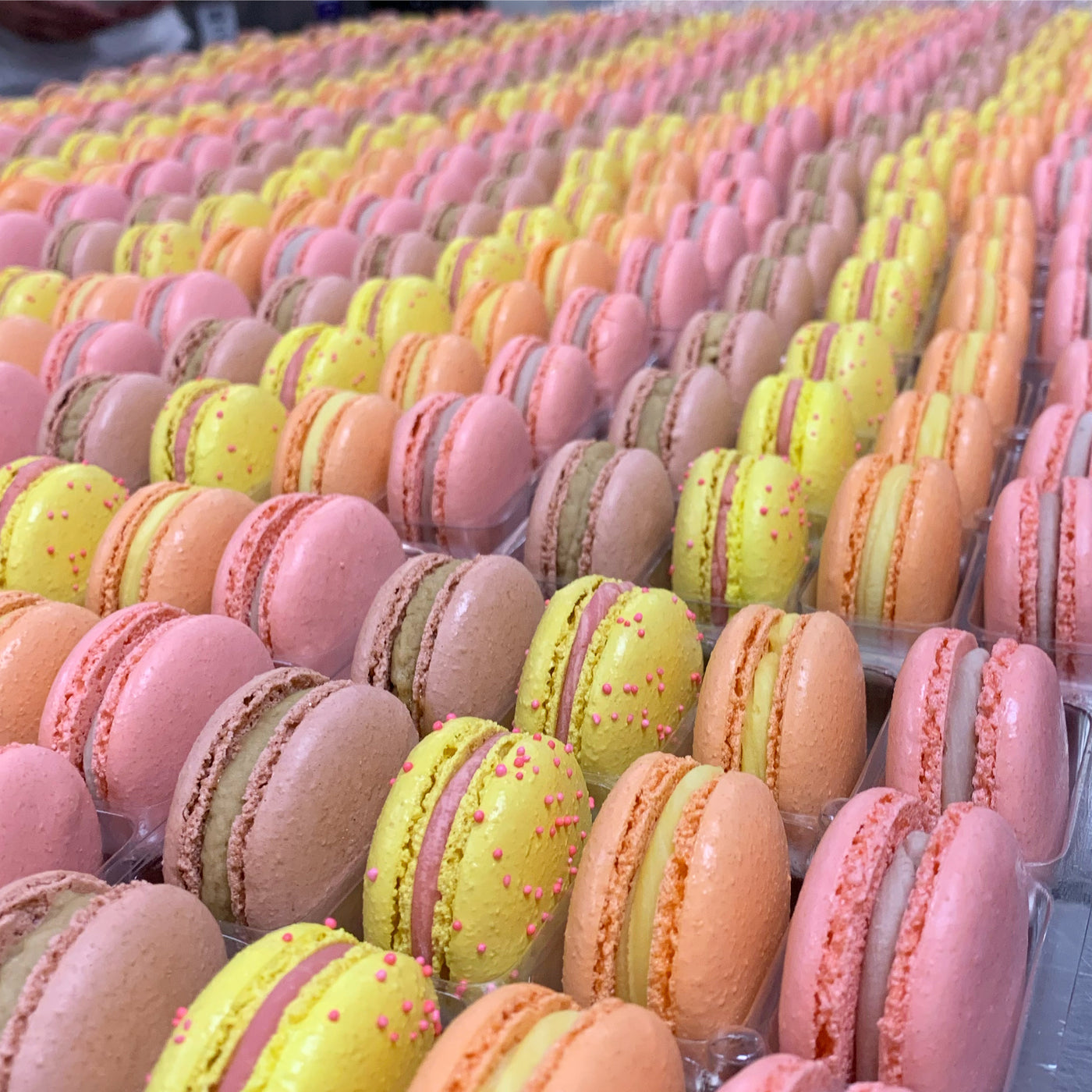 step 3
Sit back and relax while we handle biz.
Fill out the inquiry form below - you will be contacted by a team member within 24 hours.
"A big Thank You to Sift regarding their amazing turnaround time! Seeing all 320+ mailers shipped/delivering as we speak. We appreciate the partnership and hustle to get those delicious French macarons over to our prospects as soon as possible. This was definitely a record time."
"We love your bakery! It's so great having a direct contact for corporate orders."
"I can't recommend Sift Dessert Bar enough! Their branded cake cruffles were the perfect addition to my Grand Opening event! Transparent pricing and quick responses made planning my event so simple!"