find us
3 locations in the San Francisco Bay Area and Wine Country (Napa County and Sonoma County)
2411 California St
415-530-3030
Sun - Thurs: 12 PM - 7 PM
Fri + Sat: 11 AM - 8 PM
404-A Mendocino Ave
707-703-4228
Sun: 12 PM - 6 PM
Mon: CLOSED
Tues - Thurs: 12 PM - 6 PM
Fri + Sat: 11 AM - 7 PM
3816 Bel Aire Plaza
707-240-4004
Sun: 11 AM - 6 PM
Mon - Thurs: 11 AM - 7 PM
Fri + Sat: 10 AM - 8 PM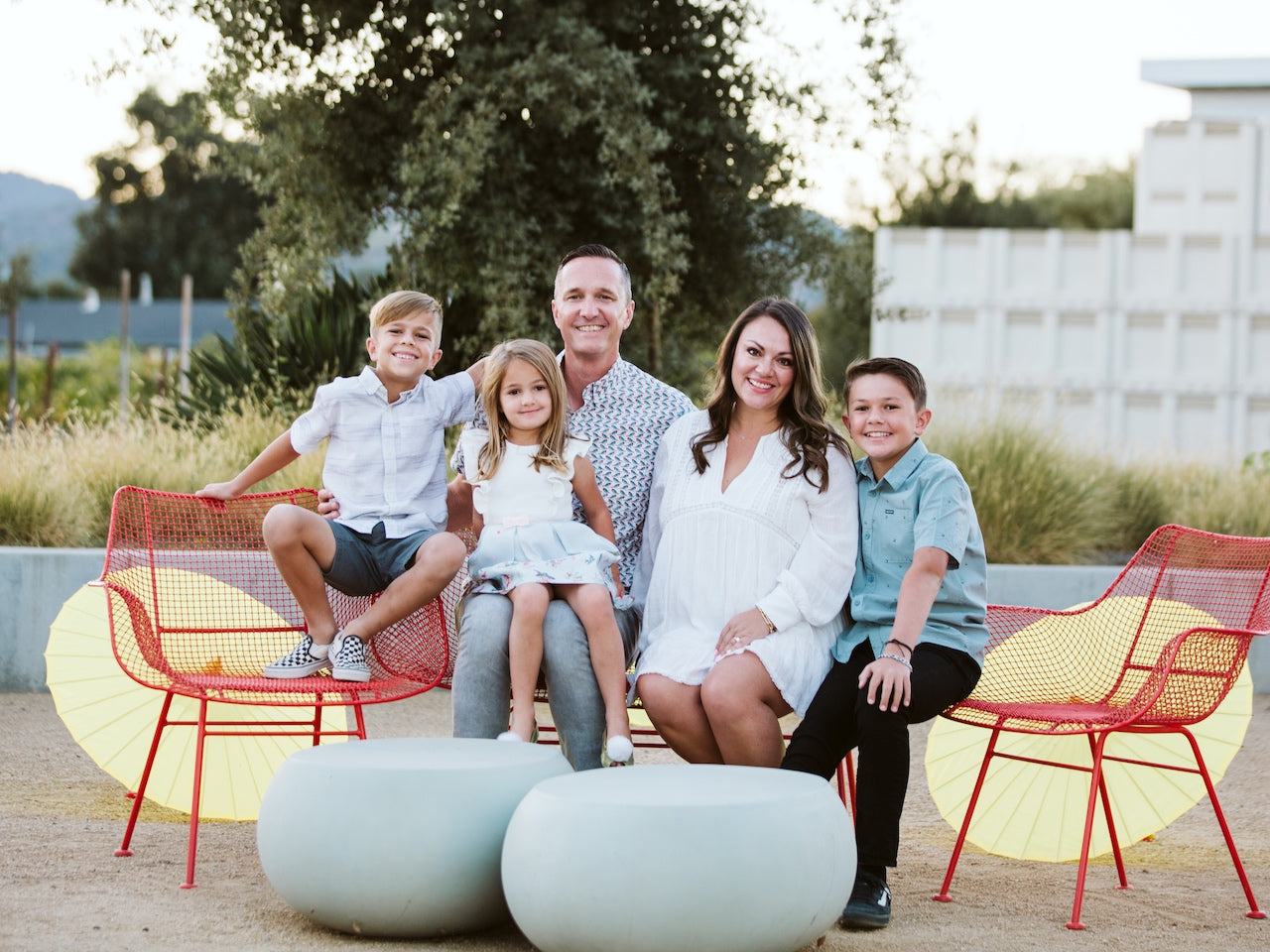 Family Owned
Hiya - we're the Ballus family.
We opened the first Sift in Sonoma County in 2008 when Jeff and I were newlyweds and just had a dog, Mojo. Now 3 kids + 3 Sift locations later...life is pretty crazy, er, fun if we don't say so ourselves.
Thank you for supporting our small, family business over the last 15 years. Our local community is truly something to celebrate. xoxo, Andrea
(left to right: Beau, Aria, Jeff, Andrea + Miles)
gifting made easy... as cake!
since 2008, we've built our business on baking delicious gifts for delivery nationwide. Learn more about what makes us so sweet.
since 2008
we've perfected fun, fresh baked desserts over the last 15 years
free shipping
fast and free 2-day shipping on all desserts and gifts
The cupcakes from the Sift Dessert Bar were fresh, dense, moist, and fantastic! Even the types that I wasn't crazy about were spectacular!
The birthday box I ordered for my sons birthday was amazing. It exceeded my expectations. He is across the country and I wanted to surprise him on his birthday and he was very surprised. He wore the crown from the box all day at work and out to dinner that night. He said the cake was amazing!
These were wonderful! Sent them as a Valentines gift to my daughter in college and she said they tasted amazing & arrived beautifully packaged.